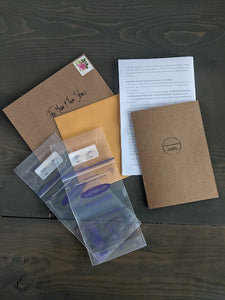 Everything you need to mail your inclusions properly and safely to The Moon and Two Stars.
Each breast milk mailing kit includes:
Simple and detailed Instructions on how to mail inclusions
A pre-addressed and stamped envelope
Two breast milk storage bags
A thick card to protect your inclusions
These kits are designed specifically for breast milk but can accommodate other forms of inclusions as well.
Please note these kits are only available to those mailing inclusions within Canada.